Over 100 Years of Combined Building Knowledge!
Paul Brantingham (Dad), Owner
Hello, I am the founder and owner of Brantingham Builders, Inc. I am father to seven wonderful children and grandfather to three. I am the senior builder and designer and enjoy the fast paced lifestyle that comes with building homes. I am thankful to have my family on board and have enjoyed building a legacy to leave with them one day.
My expertise reaches into this community with:
Building Custom Quality Homes for over 40 years
LTHBA Registered Builder and President in 2008
Coordinating Construction with two Architectural Firms and Professional Interior Designers
Specializing in Certified Green Build and Energy Star Homes
Remodeling of Existing Custom Homes
Served on Executive Board of Builders Association since 1980
Susan Brantingham (Mom), Office Manager
Hi! My name is Susan, but everybody around here calls me Mom. I'm in charge of all the intricacies involved in running this company as well as keeping the office staff in line. I make sure documents are in order during the building process of  your home. When I'm not in the office, I enjoy spending time with my three grandchildren — taking rides on the golf cart andbuilding with Legos!
Michael Brantingham (Son), Foreman
My name is Michael, but I go by Mike and have been working in the family business almost my whole life. I love working with my hands. With my CADD (Computer Aided Drafting and Design) degree, I am able to take a floor plan and customize it to your exact needs and wants, bringing them to life. I recently designed and built my own home here in Elizabethtown and enjoy golfing and spending time out on the lake.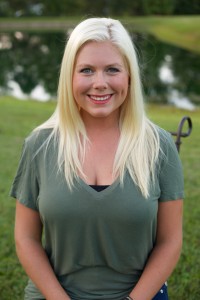 Rachel Howell (Daughter), Project Manager/Design Consultant
Hi, my name is Rachel, and I am married to Joe Howell, a Louisville Metro Police officer and Air National Guardsman. We also have two other members of the family, our two dogs Bowser and Dixie! I love Interior Design and the ability to take a wooded lot and turn it into a home for you and your family. You will see me a lot throughout the building process. I help you pick your detailed finishes for your home and keep you up to date on everything happening on your lot. There are many decisions to be made, I help to simplify those decisions and alert you ahead of time on what comes next. This is so you have time to think it through. Building is so much fun, and my role is to help to make it as easy as possible!
Kristle Brantingham (Daughter-in-law), Project Manager/Interior Designer
My name is Kristle, and I am married to Paul's oldest son, Joshua Brantingham. I'm also mother of the sweetest little boy, Judah. I own a side business of refinishing and creating furniture, which you will often find in a lot of the homes we build. Alongside Rachel, I help to make the building process as seamless and easy as possible. I pay close attention to the details and throughout the process will meet with you to review any changes that might need to be made. I love working with my family and look forward to working with yours.